Our Longest Tour Since 2009 & BIG Local Holiday Show!!
We will be leaving the day after Thanksgiving on our longest continuous tour since 2009! The road will take us along the Blueridge Mountains, from Asheville, to Shepardstown, to Williamsport, to NYC, Raleigh and Salisbury! Please come say hello and bring us your grandmother's leftover turkey and stuffing.
The end of the tour will be a BIG LOCAL HOLIDAY show at the Lincoln Theatre. Get your tickets HERE! Wayward Bombadil member Bryan Rahija will be the big surprise at this show. You can expect all your favorite Bry tunes including Laundromat, Pyramid, and Cavaliers. We also will be playing holiday songs and some songs from the new record. We will have candy canes and horn players. Please use the picture below as your dress code.
You may RSVP to the event by posting your Bombadil holiday outfit HERE!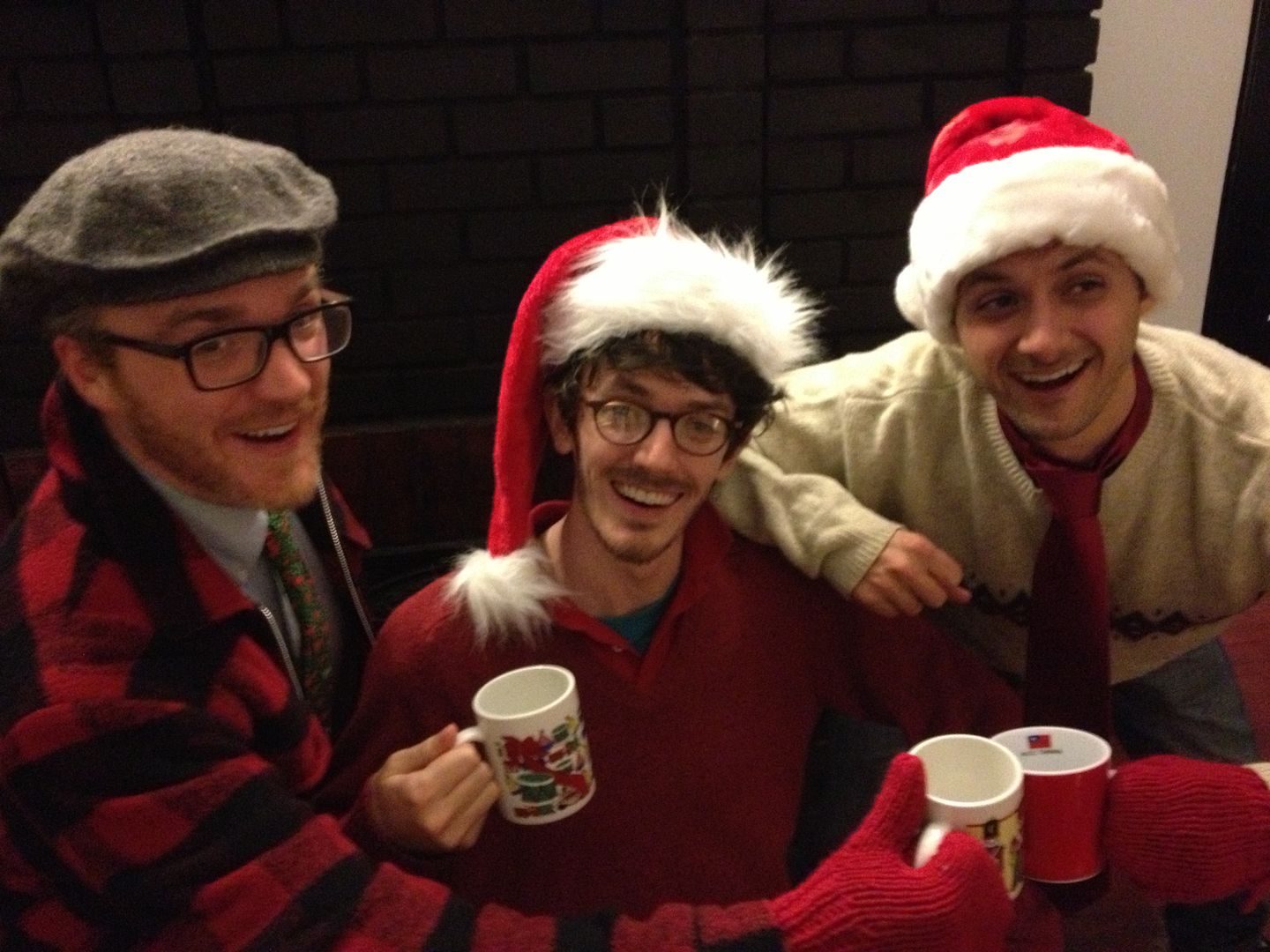 Please let us know if you have any requests! We want to make your Christmas wish come true!
Happy Thanksgiving and good luck to all the fantasy football league teams.
- Bombadil
11.23 | Asheville, NC | Grey Eagle w/ Truth & Salvage Co
11.24 | Shepardstown, WV | Opera House LIVE
11.25 | Williamsport, PA | Bullfrog Brewery **FREE Show**
11.26 | New York, NY | Mercury Lounge
11.28 | Brooklyn, NY | Union Hall
11.30 | RALEIGH, NC | Lincoln Theatre **Holiday Show!**
12.01 | Salisbury, NC | Looking Glass Artists Center
12.07 | Winston-Salem, NC | The Garage
12.14 | Blacksburg, VA | Gillie's
12.15 | Frederick, MD | Cafe Nola